From delicious cuisine and fantastic shopping to gorgeous parks and world-class venues, Plano has everything to make your Texas trip great. Whether you are visiting for a short business trip, a weekend getaway, a special event or sports tournament, chances are you will have a great time. The first settlers in Plano were subsistence farmers who were given land grants in the 1840s. Today, it is Collin County's largest city and a recognized center of enterprise and business.
In the early days, the Texas Central Railway connected local ranchers and farmers to markets in Dallas and throughout the country. Part of the railroad that put this city on the map welcomes visitors to this day. At the Inter/Urban Railway Museum, you will learn about the city's history and see a restored train car from the 18th century. You can also tour the Heritage Farmstead Museum for an experience of living history. It was once a homestead but now functions as a window into how the Blackland Prairie lived.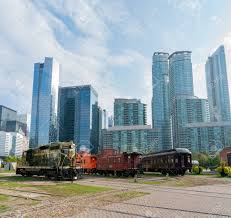 For a feel of fictional history, visit Southfork Ranch. This ranch is known to fans across the world as the site of 'Dallas', the popular TV show. If your visit to the one-time of the Ewings' has you in the mood to deck yourself in cowboy gear and jewelry, you will find no shortage of boutiques and national chains waiting and ready to help. At Legacy West, there are many upscale shopping centers with chic local labels and designer brands, but they are hardly the only options you have. The downtown area of Plano and its malls have a host of restaurants as well as a wide range of retailers.
Legacy Town Center is a cluster of open spaces, homes, restaurants, hotels, shops, and businesses, all in a village-urban style setting. The shops here feature an upscale mix of home furnishings, as well as men and women's clothing. Also, the center is home to a stylish 5-screen boutique cinema, the Angelika Film Center, devoted to specialty film, as well as some of the best restaurants in the area, including Fleming's and Mexican Sugar, Bob's Steak & Chop House.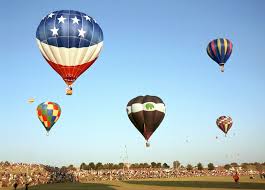 Downtown Plano Arts District is a pulsating community of event venues, galleries, performing arts, urban living, alongside unique restaurants and boutique shops. Downtown Plano features free outdoor movies and concerts as well as festivals for all seasons. With over 60,000 sq.ft of attractions, Crayola Experience is the most colorful family destination in Texas for creative and interactive play. Children of all ages can embark on a whimsical and wonderful adventure with such amazing experiences as learning how crayons are made, wrapping and naming their own Crayola crayon, and much more.
Thanks to its lush parks, 1000+ dining options, high-end shopping centers, Plano has enough appeal for those who love outdoor adventure and urban fun.